Paul A. DeJesse, Jr.
Partner & Board Certified Specialist in Family Law
Phone:
 704-375-3911
Fax: 704-927-3672
Education:
JD, Touro Jacob D. Fuchsberg Law Center, 1995
BA, Lehigh University, 1991 
Bar Admissions:

 

 
North Carolina, 2006
New York, 1996 (inactive)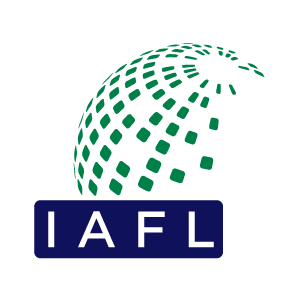 "I chose the field of matrimonial and family law so I could make a direct and positive impact on people's lives. I wanted to be able to help people and provide a service that would assist and guide them during a very difficult time.
Although the practice of matrimonial law can be very intense, it can also be very satisfying and rewarding. When a client comes in for an initial consultation, they are usually at an emotional low point in their lives. Clients need to know that they have an attorney who will not only take the time to listen to their problems but who will also understand their needs. This can only be accomplished through proper preparation and a willingness to sweat the details. I can never guarantee a client any result but what I will promise is that they will be properly prepared.
I believe that the wisest choice is for a couple to amicably resolve their matrimonial difficulties. However, in the event that one side is unreasonable and does not negotiate in 'good faith,' you need an attorney who is also going to adequately prepare you for court."
Named to The Best Lawyers in America©for Family Law, 2019-2023
North Carolina Super Lawyers, 2014-2023
Martindale-Hubbell AV®Preeminent Peer Review Rating, 2013-2023
Selected by Safe Alliance as recipient of the 2019 Commitment to Justice Award
Selected as a 2018 and 2019 Elite Lawyer of the South by Martindale-Hubbell
Selected by The National Advocates as Top 100 attorneys in the State of North Carolina, 2017 and 2018
Business North Carolina magazine's Legal Elite in Family Law, 2013 and 2015
Accepted as a Member of the New York Family Law American Inn of Court, 2005
Named one of the Ten Leaders in Matrimonial and Divorce Law on Long Island, NY, Age 45 and Under, 2004/2005
American Academy of Matrimonial Lawyers (AAML), Fellow, 2020

President – Elect, North Carolina Chapter 2023
Secretary, North Carolina Chapter 2022
Board of Examiners, North Carolina Chapter 2022-2023

International Academy of Family Lawyers (IAFL), Fellow, 2023
North Carolina Advocates for Justice:

Family Law Section Chair, 2019-2020 Second Term
Family Law Section Chair, 2018-2019 First Term
Diversity and Inclusion Committee, 2018-2020
Family Law Section Vice Chair, July 2017-June 2018
Diversity and Inclusion Task Force, 2017-2018 Term

The National Advocates: Top 100 Lawyers, Executive Committee, 2017 and 2019
North Carolina Bar Association: Member, Family Law Section
Mecklenburg County Bar: Member, Family Law Section
Mecklenburg County Domestic Court Committee: Former Member
Justice Bobbitt Inn of Court: Member
Mecklenburg County Women's Commission: Family Law Clinic Guest Lecturer
Suffolk County Bar Association: Former member of the Matrimonial and Family Law Committee
Nassau County Bar Association: Former member of the Family Court Committee
Men For Change: Former Committee Member
Business Leaders of Charlotte: Member
Speaker: "Confidentiality Agreements and Protective Orders", at North Carolina Bar Association 2021 Family Law Section Program
Speaker: "Divisible Property and Divisible Debt", at Family Law Intensive Seminar (Complex Emerging Issues in Family Law) held on November 14, 2019 in Charlotte, North Carolina and on January 30, 2020 in Wrightsville Beach, North Carolina. Sponsored by the North Carolina Bar Association Family Law Section.
Speaker: "Show me the E Money! Cryptocurrency as an Asset in Divorce", at the 2019 North Carolina Family Law Specialist Conference in Kiawah, South Carolina.
Author: "How to Protect Your Client from a Biased Child Custody Evaluation Report", published in Trial Briefs Magazine, 2019. Cited at the 2019 National AAML-AFCC Conference on "Advanced Issues in Child Custody: Evaluation, Litigation and Settlement", breakout session "Attacking the Unfavorable Child Custody Evaluation", San Diego, California.
Speaker:   "Depositions – Discovery Toolbox for the Family Law Litigator", February 21, 2019, Raleigh, North Carolina.  Sponsored by North Carolina Advocates for Justice.
Speaker at Family Law Specialization Exam Review "Equitable Distribution", Raleigh, N.C., September 7, 2018.  Sponsored by North Carolina Advocates for Justice.
Speaker:  "How and when to conduct Direct and Cross-Examination of Mental Health Experts in Child Custody Cases", at the 2018 National Trial Lawyers Summit Conference in Miami, Florida.
Speaker: "Best Practices in Preparing for a Custody Hearing", February 13, 2018. Sponsored by the Mecklenburg County Bar Family Law Section.
Speaker: "Valuing and Dividing Assets", February 5, 2018. Sponsored by National Business Institute.
Speaker: "Drafting Enforceable Terms in Consent Orders and Agreements," Charlotte, NC, August 4, 2017.  Sponsored by National Business Institute.
Speaker: "Child Custody and Visitation Rights," Asheville, N.C., August 1, 2017.
Speaker: "Construction and Effects of Premarital Agreements and Separation Agreements," Cary, N.C., November 4, 2016. Sponsored by the North Carolina Bar Association Foundation.
Speaker: Advanced Family Law Seminar, "Navigating Complex Asset Cases" and "Ethics," Charlotte, N.C., August 2016.
Speaker: "What to expect at your first custody hearing and the best evidence to put on during a custody trial/hearing," Charlotte, N.C., February 9, 2016. Sponsored by the Mecklenburg County Bar Family Law Section.
Appeared on News 14 television program "In Depth with Rob Boisvert" regarding the Safe Alliance Legal Representation Project (LRP).  LRP provides free legal representation to domestic violence and sexual assault victims seeking protective orders.  March 25, 2014.
Speaker: "Family & Matrimonial Law in the 21st Century: Practicing with Humanity," LawReviewCLE, March 28, 2013
Mecklenburg County Women's Commission, Family Law Clinic Guest Lecturer, 2006-present
Panelist: Participated in a domestic violence panel discussion for the TV series "A Healthier Charlotte," May 2012
Speaker: "North Carolina Bar Association Intensive Equitable Distribution Seminar," Greensboro, N.C. February 5, 2010
Speaker: "Alimony 101," American Bar Association Continuing Legal Education Seminar, October 5, 2007
Speaker: "Child Custody Overview," Charlotte Christian School, Charlotte, North Carolina, January 11, 2007
Speaker: "Separation, Property Settlement and Alimony Agreements," 2004, Hauppauge, New York, sponsored by the Suffolk County Bar Association
Suffolk Academy of Law, Adjunct Faculty, 2003/2004
Participated in matrimonial trial practice demonstrations at the Suffolk County Academy of Law
2019 Program Chair: North Carolina Family Law Specialists Exam CLE Review, Cary, North Carolina
2019 Program Co-Chair: North Carolina Family Law Specialist Conference, Kiawah, South Carolina
2019 Program Co-Chair: "Discovery Toolbox for the Family Law Litigator", Raleigh, North Carolina
2018 Program Co-Chair: North Carolina Family Law Specialists Exam CLE Review, Raleigh, North Carolina
2017 Program Moderator for Judicial Panel: "As Family Court Judges See It: Top Mistakes Attorneys Make in Litigating Divorce", Charlotte, North Carolina
Board Certified Specialist in Family Law since 2009
Former partner with the AV rated firm Tabat, Cohen & Blum, LLP (West Islip, NY) handling all aspects of complex matrimonial and family law litigation
Successfully argued appeals before the Appellate Division of the Supreme Court of the State of New York in and for the Second Judicial Department